Good parents, few words
Time:
From:AIAT
Author:atr
Views:272
text / insight into Fern
reprinted from the WeChat public, "insight" (ID: has heard the story of Mark Twin, a famous American writer.
" one day, Mark Twain listened to the priest's speech in the church. At first, he thought the priest said something special and moved, he pulled out the money to make donations.
was 10 minutes after the clergyman had not finished, and Mark Twain was a bit impatient and decided to donate only a little change.
was 10 minutes later, and the clergyman was still saying that Mark Twin decided not to give a penny.
When
" and other clergymen ended, when asked for donations, angry Mark Twin did not donate money, but secretly took 2 yuan from the plate.
psychological explanation, this phenomenon is called " overrun effect ", which means that the more we say, the more convincing it will be.
's education for children, parents' nagging of their children is a typical "overrun effect".
", "why do you make mistakes again? How many times have I been talking about it? How can you not remember?" many times, parents think that too many children can remember.
does not know, nagging is the reason for the child's disobedience. Good parents, not many words.
01
less, listen to
more
saw a small Thailand short film: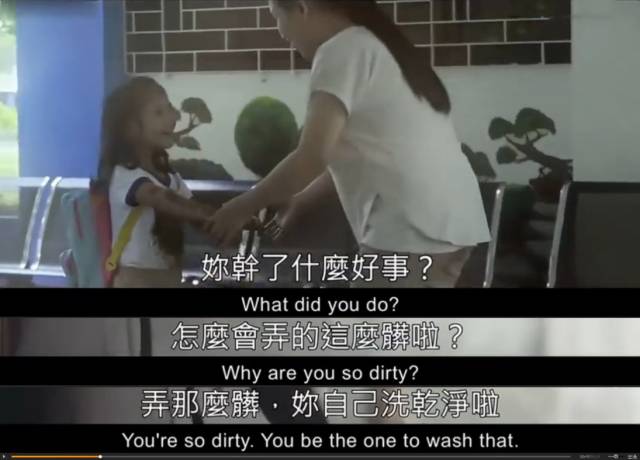 At the end of
nagging", a small video called "today's good student" started playing on the school's TV, the protagonist is their children.
original, the children are covered in mud, in order to help with the pot, pushing a wheelbarrow, fell in the mud of the gardener grandpa.
in real life, when children make mistakes, some parents will be in the video with mothers, unaware of the truth to his face disorderly accused a pass, but not sometimes listen to children, to understand what happened, let the children have the opportunity to explain their actions, it is the best practice.
is like this mother:
, a child who has been at school for some time, is always late. When she received the phone call from her teacher, the mother wondered why her son would be late every morning.
she did not scold the child, just to ask the child calmly: Why did you go out so early, but always late?
children see mom not blame myself, then in detail told my mother: I'm going to sell breakfast grandmother to help, busy get busy and forget the time......
mother, after listening to her son, decided to go to help the grandmother to sell breakfast with her son on the second day.
child came home from school to receive a note and a watch: "helping others is a good thing, but always at the expense of learning, your strength to help others will always be negligible," the moving child is never late.
Scotland
---
From: 好父母,话不多
Translate by: Baidu Translate .