It's hot! The extra school training class has the potential to replace the public education.
Time:
From:AIAT
Author:atr
Views:268
to improve class, top class, elite class, elite class, intensive class... In an interview with Beijing, Shanghai, Xi'an and other places banyuetan reporters learned that in recent years for students of various extracurricular training market hot, training institutions to flourish, there is overwhelming public school big potential to replace.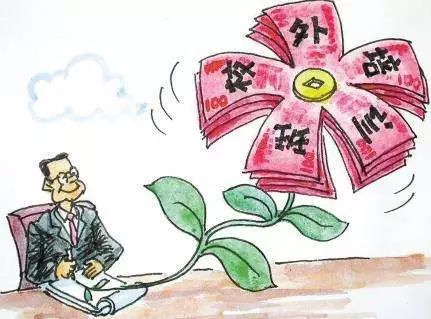 the students of a training organization line up to 400 million
data from China Education Association show that the market size of extracurricular tutoring industry in China's primary and secondary schools has exceeded 800 billion yuan in 2016, and the number of students participating in the extracurricular industry is over 137 million.
data shows that a large training institution in China has covered 37 cities, with nearly 4 million students under line, and more than 35 million online registered users. While the extracurricular training market is prosperous, there is also a mixed phenomenon. Taking Shenzhen as an example, according to incomplete statistics, there are more than 2000 extracurricular training institutions in Shenzhen, but there are only 461 education and training institutions approved by administrative department, most of which belong to the unlicensed business.
many experts believe that education and training institutions often use high intensity training, a large number of questions, early education, national Olympiad and other training modes to train students' test taking ability and examination skills, so as to improve their examination results, so as to get parents' recognition.
a key high school principal said, some training institutions understand the examination rules, many teach children are routine, and the cultivation of innovative thinking is not routine. because the school can not engage in advanced education, training institutions coerced parents take their children to the gun.
Shanghai city party secretary Yu Lijuan believes that education and health education and training, the overall market overheating, training institutions profit phenomenon is serious, even contrary to the law of education to start early learning, increasing the parents group anxiety virtually.
out of school training institutions why
barbarous growth of
experts believe that the current hot school education and training in our country, the main reason lies in the imbalance of compulsory education, there are young liter small, small rise early school hot, in addition to a single score standard to evaluate students, leading to the examination for the characteristics of various types of education and training institutions barbaric growth.
There is no fundamental change in the system of recruitment and employment for
. Wang Xuming, the former president of Chinese publishing house, thinks that the system of talent selection and employment has not fundamentally changed. Only by reducing the burden of schooling within education, there is little effect. , from the inside of education, it is important to solve problems in class instead of solving problems in class.
extracurricular training institutions and public schools together to achieve the quality of students "pinching", and more to help parents to the needs of outside training institutions.
in some cities, "secret examination" and "point Recruitment" have already become a public secret . Beijing city in Haidian District, many schools are very important to Olympic math scores, the four "social cup" (spring cup, cup, cup, go to Hua Mei and my cup cup), high Si Cup "mechanism Cup" performance, has become an important index for schools recruiting students.
Under the background of
, the extracurricular training institutions have market demand. Many primary schools, driven by the policy of reducing the burden of burden, have set up a school system in advance, and some schools even leave school at about 3 p.m. For most working class, it is difficult to pick up children because of the disagreement between school time and work time. Early school, after class training institutions, naturally is a good choice.
In terms of standard identification,
lacks a unified national standard for the supervision of private out of school training institutions. Li Qinggang, an associate researcher of Guangzhou education and Research Institute, said that from a global perspective, private off campus training institutions are basically "blind spots" in policy agenda of all countries, and lack of mature and universal policy experience.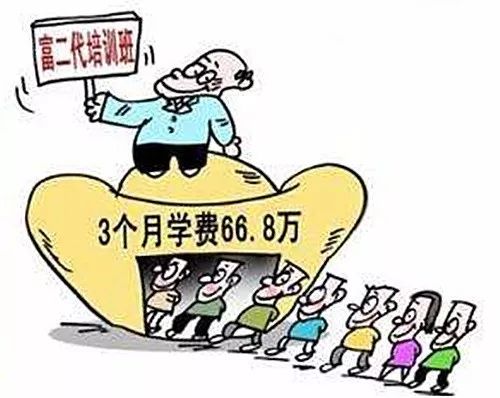 more measures to cool out of class tutoring
, according to the evaluation study of the "burden reduction and upgrading" of compulsory education in Southwestern University in 2016, part of the students' one-sided development problem has not been fundamentally solved. Some schools have taken the exam oriented education as the name of quality education. The teaching and training of light sports, aesthetic education and mechanical repetition are still the "survival magic" of many schools.
Xu Jianguo, the former president of Xi'an Education Association, said that many parents spend money on their children's classes. They are often interested in their parents, and seldom consider their children's feelings. Such interest classes will only backfire. If only for children
---
From: 火爆!校外培训班大有取代公办教育之势,谁来为此畸变降温?
Translate by: Baidu Translate .