Guangzhou people often go to these places, the Ministry of foreign affairs urgently warned not to go in the near future!
Time:
From:AIAT
Author:atr
Views:270
2018's new year's holiday is near,
outbound tourism is a long - planned journey by a number of citizens.
unfortunately,
because of the recent international situation and natural disasters,
the Ministry of foreign affairs and the central consulate already
sends multiple security alerts in a row!
reminds Chinese citizens to be careful not to go to some countries and regions for the time being!
little sort of combing found,
or
where many old people
" favorite popular tourist destination.
if you have planned to travel to these places,
it is best to make a trip risk assessment ahead of time!
1
, Bali Island
Bali Island has been a popular travel destination for many citizens, especially the newlyweds for Island Wedding or honeymoon. But the people who are going to Bali Island in the near future are best advised.
Bali Island data diagram
12 25, China Consulate General in Denpasar released recently warned that the Bali Island Agung volcano although the decline in the level of activity, but is still highly active volcano, the eruption may still exist in the future, remind citizens recently went to Bali Island Chinese cautious.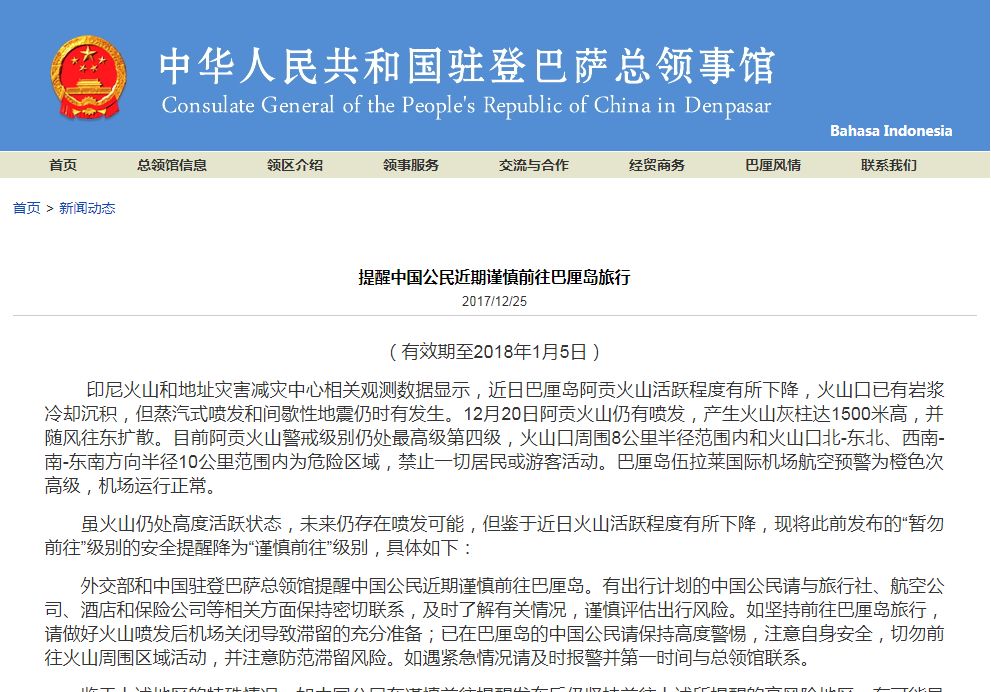 China Consulate General in Denpasar issued a security reminder screenshot.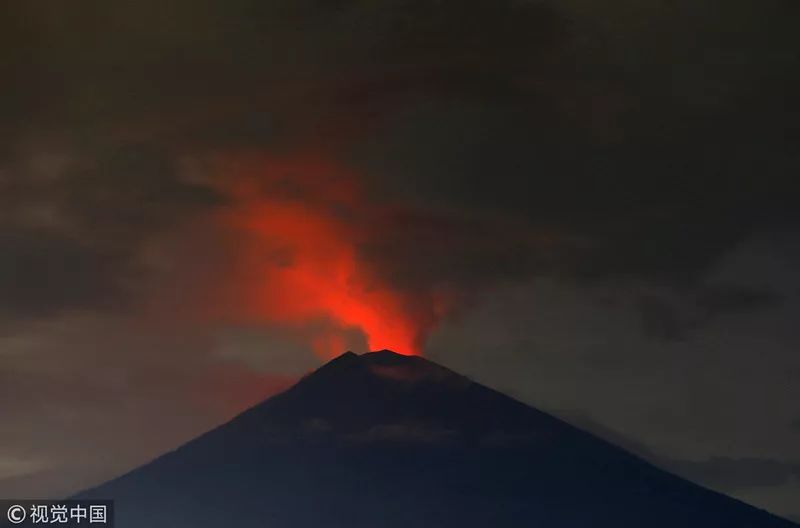 Bali Island Agung volcano is still very active, 2000 meter high volcano eruption.
2
of Egypt
the exotic customs of Egypt have always attracted a lot of tourists.
but recently, Egypt has entered a new 3 - month state of emergency. The Egyptian military continuous military action in the North Sinai area, to crack down on terrorist activities, the local security situation is still grim.
China foreign ministry and the Embassy in Egypt according to the Egyptian security situation, will remind the validity of released in May 17th this year, temporarily do not go to Egypt's Sinai peninsula area safe until May 17, 2018, China remind citizens recently not to go outside of Sharm El Sheikh Peninsula in Sinai, China local citizens and institutions should be evacuated as soon as possible.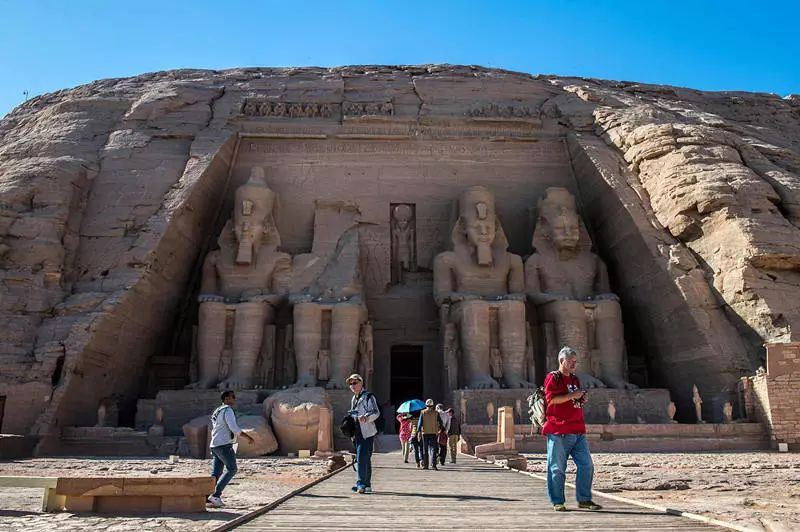 tourist attractions in Egypt have attracted a lot of passengers.
3
Australian
, beautiful Australia, is probably not the best choice for travel in the near future. Frequent incidents of insulting and assaulting Chinese overseas students worry many local Chinese people. All embassies and consulates in Australia have sent safety alerts. Even Australian scholars have warned that the anti Chinese sentiment aroused by politicians and media in China is becoming more and more intense and is evolving into a "moral panic" worthy of warning.
"in recent years, there have been several incidents of insulting and beating Chinese students in different parts of Australia. We remind all Chinese students in Australia to pay attention to the security risks that may be faced during the period of Australia. Please call the police immediately and contact China's consulate in Australia in time.
all embassies and consulates in China, including the Chinese Embassy in Canberra, and the Consulate General of China in Sydney, Melbourne, Perth, Brisbane and Adelaide all put the safety alert on the front page of the website. Although the security reminding to the Chinese students in Australia, if you have planned to go to Australia in this period, leave one more mind!
From: 广州人常去的这些地方,外交部紧急提醒近期千万不要去!
Translate by: Baidu Translate .