The year-end gift! What are the 100 books that teachers love in 2017? The authority of the Chinese education newspaper...
Time:
From:AIAT
Author:atr
Views:210
teachers, how long have you not read a book completely? Remember what a book you read recently?
in the last week of 2017, teach Jun ready to give you such a gift at the end of the year, Chinese education 2017 year teacher favorite 100 books released! With a book for 2017 years to draw a stop, with a book to bring more thinking at the end of the year, perhaps also a good choice.
TOP 1
"Reflective Education: the idea of" global common interests "? ""
.
recommended person: Jiangsu Nantong Tongzhou District Jinsha middle school Ling Zongwei
reexamine redefinition and restart
"the world is changing, and education must change." In the changing world, we re - examine, redefine, and start again. Only the re examination can redefine education, clear the purpose of education, understand the purpose and value of education, return to humanism and maintain the dignity of the individual. The so-called re start emphasizes education improvement, which is what editors say: "learn to promote learning, understand diversity, tolerate, cultivate the ability to coexist with others, and protect and improve the environment." Perhaps this is the value of this open - Access publication.
TOP 2
"the mind of the child: a case of children's psychoanalysis"
[day] Yamanaka Yasuhiro, Mu Xuming translation, World Book Inc
recommender: Peng Zhongfu
of Banqiao school in Mianzhu, Sichuan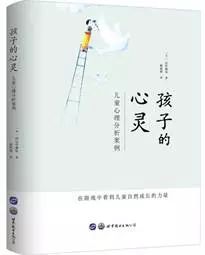 the strength of children's natural growth
Yamanaka Yasuhiro in his book "the soul of the child", detailed the author's psychological analysis and treatment process for 9 children, which is instructive for teachers and parents. As one of the pioneers of analytical psychology and sandplay therapy in Japan, Yamanaka Yasuhiro has very rich theoretical and practical experience. He shows readers a real attitude towards children's visitors in books.
TOP 3
"teaching and reading"
Leng Yubin, Renmin University of China press
recommender: Chen Xi
, Second Experimental Primary School in Xinghua, Jiangsu
Education courage and good faith
Leng Yubin said: "I believe, as long as everyone has the heart to sow the picture book," the seed of happiness. "
---
From: 年终厚礼!2017年教师喜爱的100本书是哪些? 中国教育报权威...
Translate by: Baidu Translate .