My daughter gave up Fudan. Her mother gave up all the tours and parties for more than ten years. The people who eat the melon have been quarrelling again
Time:
From:AIAT
Author:atr
Views:322
learning hegemony,
what a prestige name is,
but not overnight,
there must be an unimaginable effort behind the ordinary people!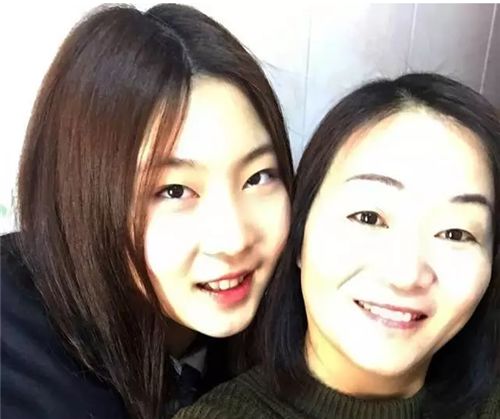 > Huang Tianjing (left) and mother
an excellent graduate from the South and Huang tranquil of the English Department of Fudan University. According to Huang's mother, for the sake of her daughter's study, in the past more than 10 years, she has given up the unit tour and all her classmates and colleagues. The TV at home hasn't been opened in more than ten years. In order to communicate easily, Huang Tian Jing has a mobile phone in middle school, but it is not more than half an hour using the mobile phone every day.
Huang Xiao Jing" small file
of Beijing East Road primary school
of South foreign junior middle school
of South foreign high school
to Fudan University in Shanghai
6 years of junior high school students monitor, six, outstanding class cadres, outstanding members, outstanding volunteers, flag class one, like the Zhou Enlai scholarship, excellent in character and learning, active, hobbies, all aspects of balanced development, science, English, writing, martial arts and so on are made awards.
"three no", "three times", "three to" principle
Huang mother could write a book accompanying experience
Huang mama said her daughter's habit was started in primary school. "North small is famous for quality education, early in school and small amount of homework. After school, I shifted the focus of my work to her, often accompanied her to study, she did the language and I looked at math. She did math and I looked at the language. She is doing homework, I have " three " principle: do not talk to her; she can't eat not do homework; while doing homework while playing. The purpose is to train her mind to concentrate, to achieve high quality and high efficiency. "
besides the "three no" principle, Huang Ma also has the "three times" principle. The so-called "three times", " Chinese and English words wrong, revised three times to the silent, three places back the wrong, read three times and then back, mathematical error first to say again, again with 2 questions. Two back ripening, the three time is the old friend, this will play a repeated intensification.
Huang Ma said, for homework or examination errors, daughters, like many children, will say, "I am careless, not no". "Well, then I put forward the" three "principle, to the eye, hand to heart, if these three aspects can do, so really, it is difficult to be."
for her daughter's study, Huang Ma is also pretty spelling. > over the past ten years, Huang Ma's unit tourism, dinner and other activities all give up, students eat, party all give up. In the final analysis, the child is conscious that it is difficult to learn hegemony if it is not paid by the parents.
the South foreign students look "play" in the school?
in fact, it is normal to learn early at home to learn early a year is normal
field parents raise their children from school, is admitted to South high school, junior high school in grade has been among the best, but on the high school, grades are not stable, even fail in the exam, the parents are very anxious. It's not surprising, Huang Tianjing said. "In the South and outside to high school, learning is basically self-conscious, if children play, play mobile phones, what's, it is likely to decline in performance. I think the best solution is to control the mobile phone. "
Huang Ma introduced, Huang Tian Jing after high school, in order to facilitate contact, also use a mobile phone, but the use of time limited. "she came home after school and wrote her homework first. She had to put it aside and not allow it to look. When the school's homework is finished, she can use a half an hour cell phone and then do it again.
---
From: 女儿保送复旦,妈妈为了她十几年来放弃所有旅游、聚会,电视也不开!吃瓜群众又吵开了
Translate by: Baidu Translate .