After reading the research work, you may be a subordinate to the undergraduate students...
Time:
From:AIAT
Author:atr
Views:193
new longitude and latitude client December 25 (Sun Yao Zhao Jiaran) December 24th, the 2018 national postgraduate entrance examination has just fallen to the curtain. According to the data issued by the Ministry of education, a total of 2 million 380 thousand students have been enrolled for postgraduate studies this year, an increase of 370 thousand over last year, and an increase of close to 20%.
source: China Education Online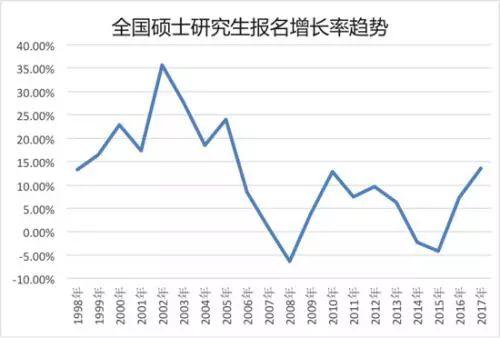 source: China Education Online
recently released the "2018 national graduate enrollment data survey" published by China Education online, pointing out that the number of college graduates has been increasing year by year. After graduating from college, continuing study and study has become the way for many students to choose.
college graduate entrance examination, for the future or "money road"?
Jingwei Jun has interviewed several students who took part in the study this year to explore more and more college students to take a postgraduate entrance examination.
Xiao Liu told Jingwei Jun that he was a mechanical engineering major in Tsinghua University. His salary for undergraduates was relatively low, and his monthly salary was 8 thousand to 10 thousand, but the monthly salary of Postgraduates could reach 18 thousand to 20 thousand, so their professional students had many graduate studies. Of course, Liu added, "the undergraduate of mechanical engineering is relatively shallow, which is also a reason for everyone to choose to study."
, "I am a marketing major in science. I was transferred to me. I never liked it. It's more difficult to transfer majors in our school, so I want to read my favorite English interpreting major through postgraduate entrance examination." "And the job prospects of the English interpretation major are good, and the salary is high."
in addition, there is a student surnamed Li Jingwei Jun expressed his confusion: "(I) are not ready, I learn is education, but do not want to be a teacher, I do not know what to do after graduation, so think of postgraduate exam, he left to work for two years after tangled it."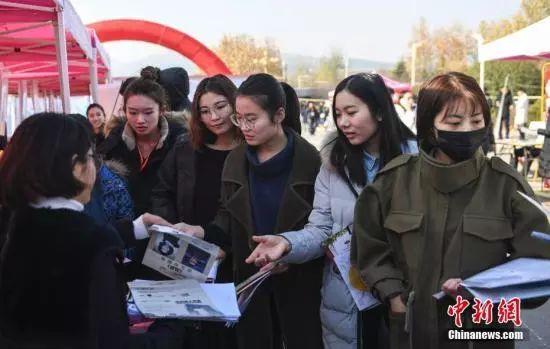 Zhang Yong, a journalist from the new society in the
data map,
In his communication with the students,
learned that many people chose to continue their further studies for higher salaries. In their view, a higher education means a higher threshold for companies and posts, and the "money path" is naturally more ideal.
"after reading the graduate student salary is like the undergraduates, then I read it." More than one interviewee said that.

The primary source of
postgraduate education:
of the Chinese Graduate School of moral educationIn
2016, China's Graduate Moral Education Committee found that most of the purpose of graduate education is to find more satisfactory jobs after graduation, followed by "interest in science or academic research".
Does
graduate school have "money path"? First look at how much the cost is
is it possible for graduate students to "value" in the economy as students imagine? Let's take a look at how much the graduate student's economic cost is.
at present, China's academic graduate tuition mostly between 8000-12000/ years, and applied graduate tuition is high, mostly in 10000-20000/ years, if two years of schooling to calculate (academic research part of life for three years), then a graduate student tuition cost from 16 thousand to 40 thousand.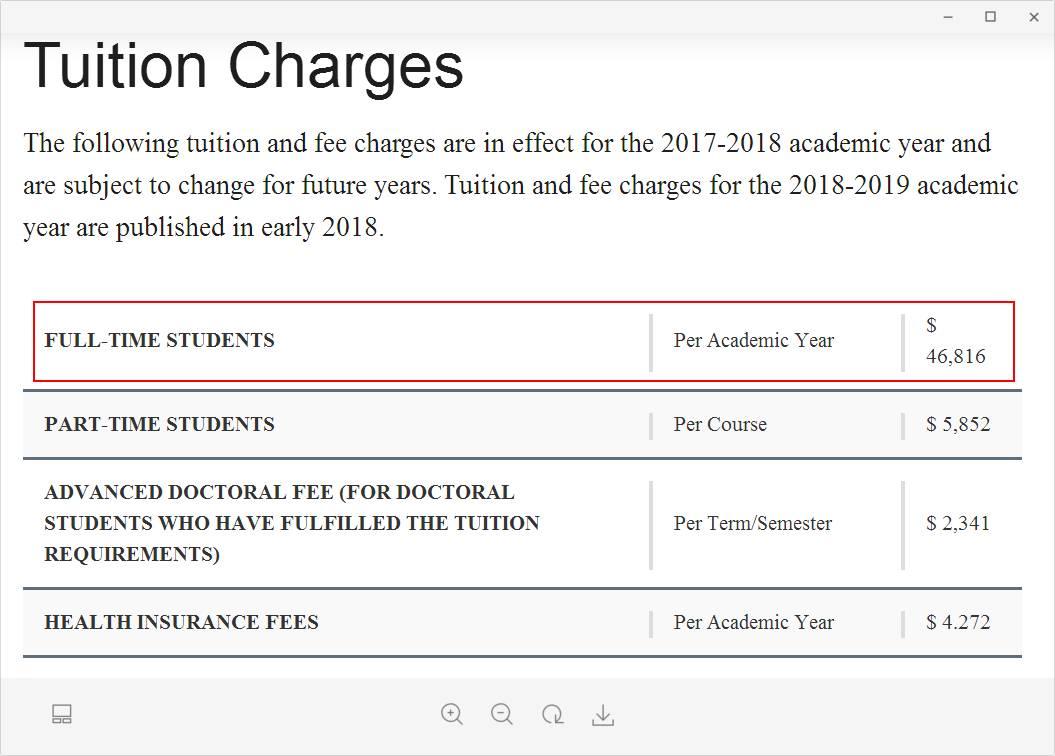 Harvard University graduate tuition fee is about 300 thousand yuan / year source: Harvard University official network
, for students studying overseas, the cost of learning is much higher. In many famous universities in the United States as an example, the graduate tuition for one year at about 20-30 million yuan, according to the average two-year (part of the professional year) to count, after graduate school requires a total of 40-60 million yuan. Canadian colleges and universities with relatively low tuition fees will have a minimum of about 7-8 million yuan a year.
education institution "New Oriental" summary of the cost of graduate students studying abroad reading
graduate students pay 40% higher monthly salary than undergraduate students?
, both at home and abroad, can not be overlooked at the cost of the two to three years and the corresponding economic cost. So for those who aim to raise wages, will graduate income be worth the cost of the years?
according to the domestic recruitment platform "Zhaopin" released "2017 graduate employment report" shows that 2017 college graduates starting salary of 2800 yuan, 4300 yuan for undergraduate, graduate students for 5900 yuan, so, if graduates choose to continue their studies, can bring nearly 40% of its revenue rose for himself. A difference of 1600 yuan.
human resources and society in Shanghai
---
From:
读完研再工作,你可能要给本科同学当下属……
Translate by:
Baidu Translate
.