After FF financing, can the regulator let Jia Yueting "return home next week"?
Time:
From:AIAT
Author:atr
Views:326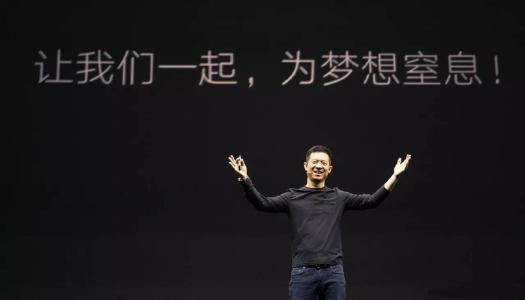 ".
| author Hanjiang snow
this article is authorized to reprint from WeChat public no coronal Finance (ID:wumiancaijing)
has not arrived in the spring of Jia Yue Pavilion, but the cold winter is more cold.
"to change the car industry and create a firm value of the value of users. Winter solstice, spring is not far, no regrets. In December 22nd, Jia Yueting, who had been hiding for more than a month, said "spring" was coming through Sina micro-blog. According to the "Securities Daily" reported that in December 25th, LETV announced in the general assembly, Jia Yueting investment company Faraday future cars (FF) to obtain A round of financing, but as this message is not to say yes or no.
is also on the same day, Jia Yueting ushered in a blow and a shout.
12 25 July, the Beijing Securities Regulatory Bureau issued a notice, ordered Jia Yueting in December 31, 2017 before returning to fulfill his obligations. So far, Jia Yueting has been away from Beijing for 5 months and 20 days, and when he accepted the Tencent prism interview in November, he said no plan of returning home. But regulators obviously were not willing to let him continue to stay abroad.
since July 6th, the United States, Jia Yueting seems to have been from the music department in a disastrous state escape, get out safely, but now the personal crisis has Xianshanloushui Jia yueting. Through countless true false lies and mysteries, Jia Yueting's situation seems not to be so optimistic. What is the situation in which he is facing? Will he return in accordance with the requirements of the regulator? What problems will he face when he returns?
building project in spring?
12 noon on 25 noon, Jia Yueting sent a Christmas blessing to FF employees through Sina micro-blog. It seemed to convey good news with micro-blog 3 days ago. FF and Jia Yueting may be coming out of the cold winter.
"released by Jia Yueting micro-blog, attract some users blessing.
on the same day, according to the "Securities Daily" reported that the General Assembly held Chinese LETV car, LETV car company COO high depth confirmed FF A round of financing funds have been credited, he inspired music as car staff struggling entrepreneurs and achieve strategic objectives, at the same time, LETV car staff received late 2016 performance award at the meeting after LETV car and nearly 300 employees will be transferred to sign FF.
is a good news for the jabing and the music cars. From the November 6, 2016 published "Jia Yueting: water and flame LETV is engulfed by the waves of the ocean or boiled? This internal letter detonated the golden chain crisis of music vision for 1 years and 20 days, and the "ecological myth" of the once infinite scenery had long been reduced to a joke in the eyes of the crowd. The music department scattered in debt, and disputes in struggling, in the storm founder Jia Yueting was forced to give up his hand to create music as "empire", go into exile.
he left to the United States is the reason for the music to concentrate on cars, overseas financing for car. Jia Yueting, who has been stranded in the United States for more than 5 months, makes almost all of the sounds related to FF financing and almost do not care about other music. But Jia Yueting's change is not a smooth road, from August this year to now, repeatedly heard FF successful financing news, but it seems every time is a mistake.
uncrowned Finance (ID:wumiancaijing) found combing public information, the history of the FF were successfully obtained two financing, is the first time in September 2016, when the music department is very influential, Lenovo holdings, Liu Chuanzhi of the British National Grid's capital, Minsheng trust, new Hualian investors generous $1 billion 80 million investment LETV car the second is the prelude; as the capital chain crisis just opened, in 2016 November 15th, LETV car from Hailanjituan chairman Zhou Jianping, Heng Xing Group Chairman Kirch equal Jia Yueting CKGSB Pro Students $600 million financing.
The two financing of
totaled 1 billion 680 million dollars. Meanwhile, when Jia Yueting accepted the prism interview, he personally invested nearly 1 billion dollars in FF. So if Jia Yueting and music see it is true, FF has at least 2 billion 680 million dollars in financing.
also focus on the Internet repairer Wei to car has won the 4 round of financing, a total of more than 20 billion yuan. And compared to FF for the capital competition, called the hunger for a long time, and melt into the money, but also how much how much is left, burning long, Jia Yueting had never given accounts, just at the beginning of November to accept the "prism" interview given the FF month cost of research, "FF $15 million a month development costs is in the burn." According to Jia, FF's expenditure on R & D alone is not less than $180 million a year.
"look at the results and products of the three years of FF, indicating that the conflict has been well solved. Now the key to the conflict is capital. " Jia Yueting said in early November, in his
---
From:
FF融资之后,监管层能不能让贾跃亭"下周回国"?
Translate by:
Baidu Translate
.