40 model / pure electric multi - 2017 New Energy listed model summary (top)
Time:
From:AIAT
Author:atr
Views:1175
[E] electric Sohu car park (Figure / text: Zhang Dan) near the end of the year, 2017 to the listing of the models has been almost the same, this year new energy vehicles soared, the new energy vehicle owners also up, from the issuance of the license plate will be able to see out. In short, today we will for the first half of the listed models make a summary, a list of several important figures, about what are representative, read below will understand. key numbers: 40, 5, 10, 25.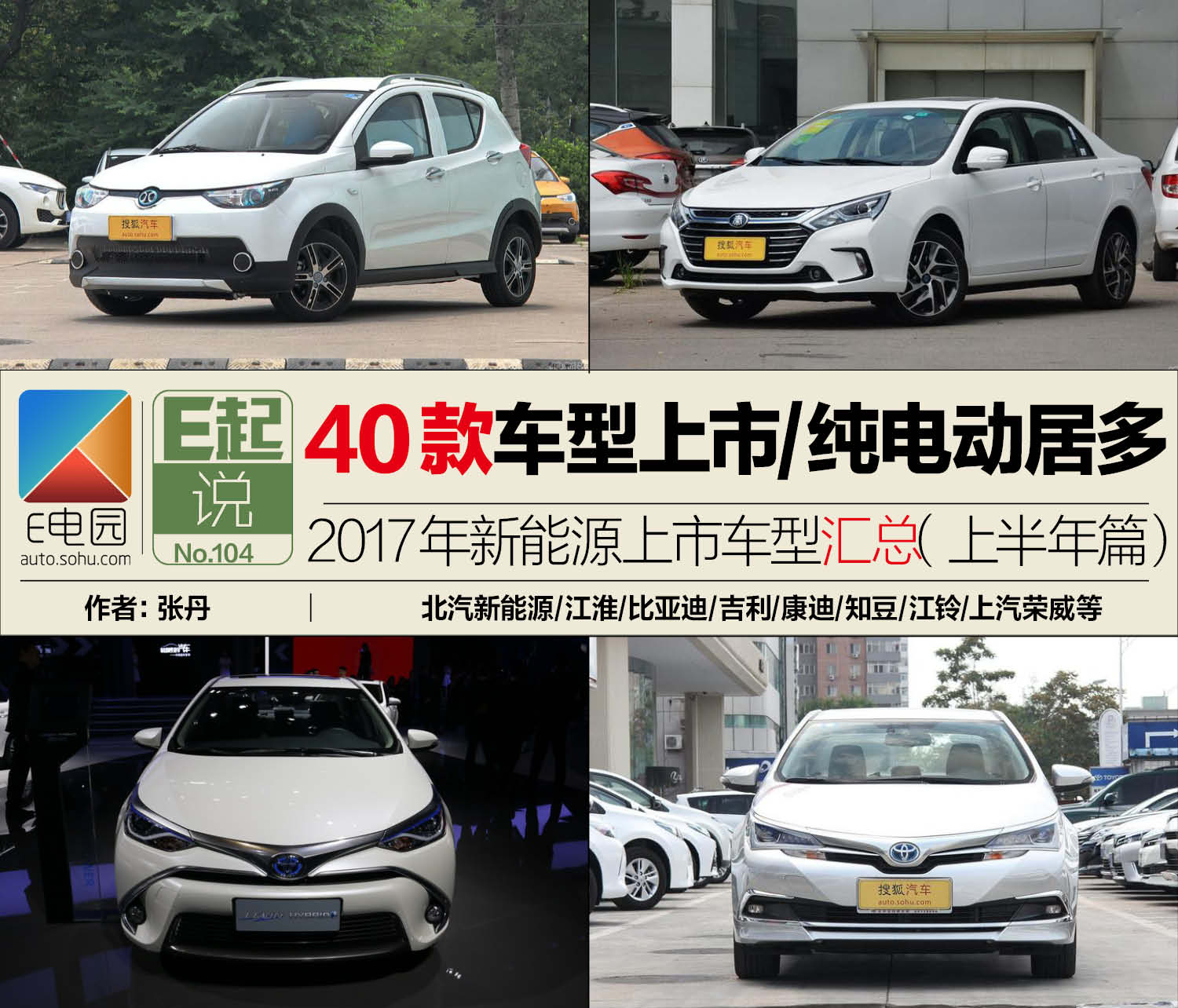 is listed on the new energy vehicles as of the first half of 2017 there are 40 vehicles, including hybrid (HEV) model 5, plug-in hybrid (PHEV) model 10 (EV), pure electric vehicle 25, pure electric vehicles accounted for more than half of the share. Consumers seem to be more inclined to be pure electric vehicles when they choose, and they also have double subsidies all over the country.
recently, the Association issued the November 2017 new energy vehicle production and marketing data. In November, the sales of new energy vehicles reached 80767, up 87% from the same period last year, and the ring increased by 24% in October. We look at the most popular pure electric, plug - and hybrid hybrid models in the market, based on November sales.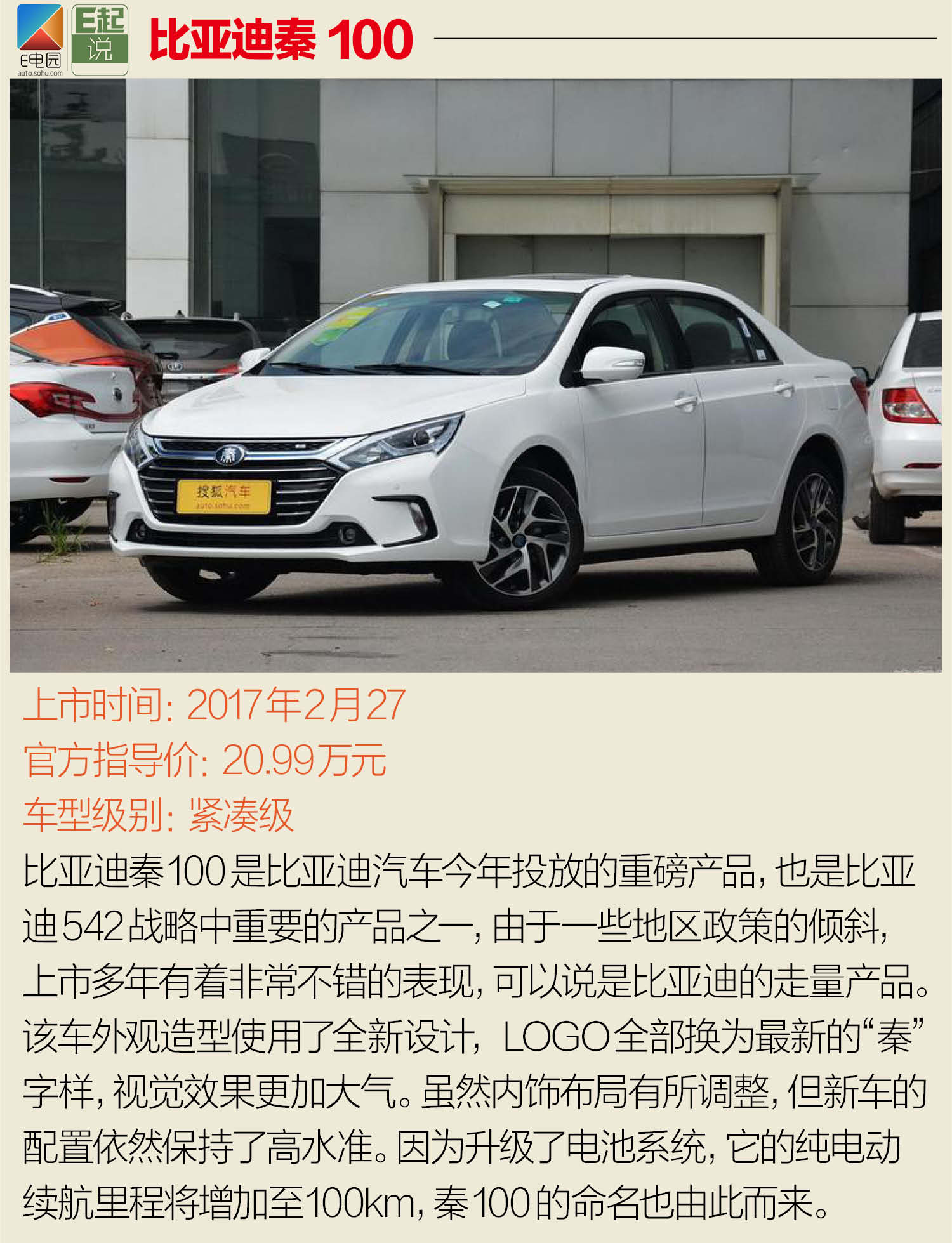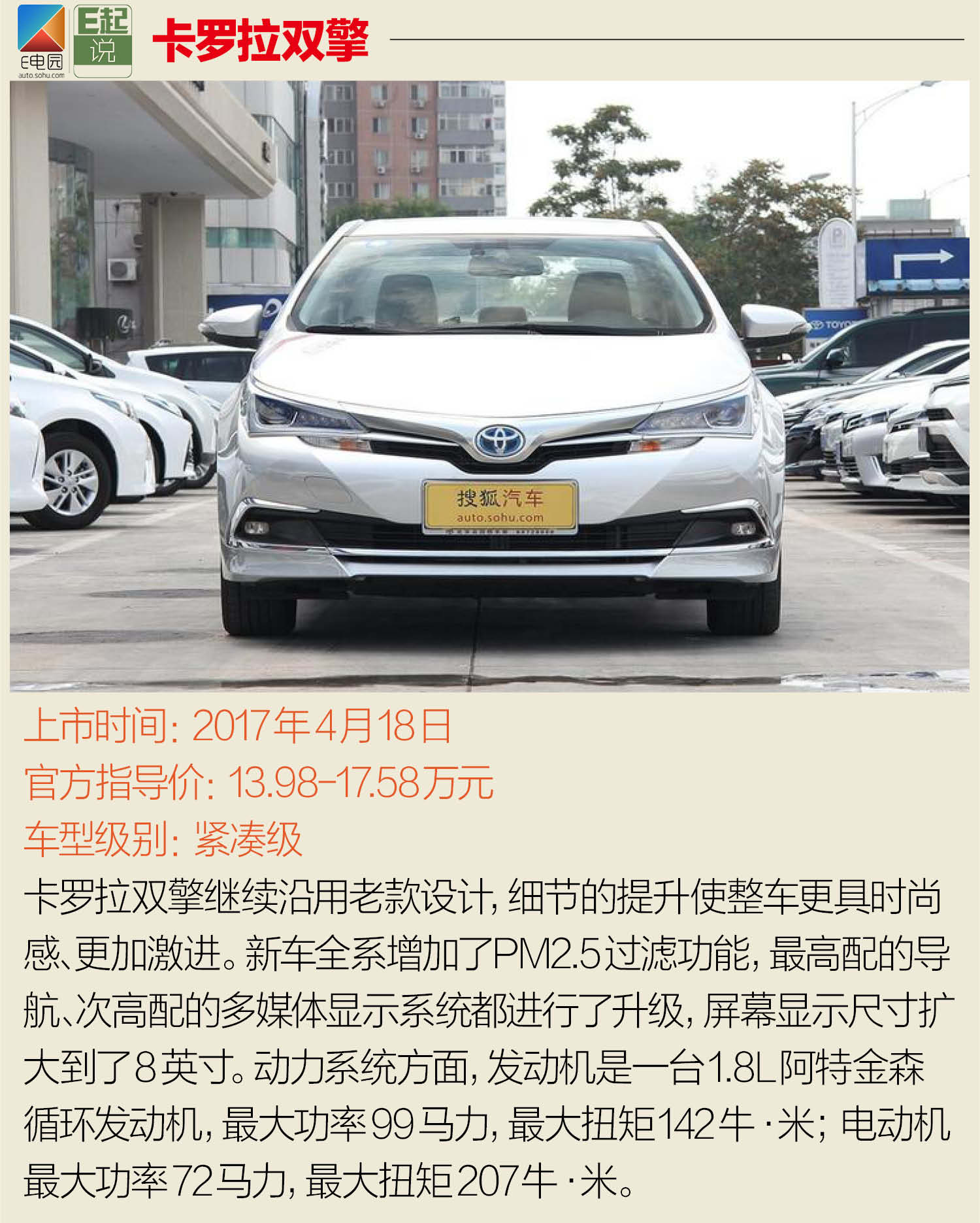 Summary:
compared to 2016, 2017 is a new energy blowout of the year, if not the summary this year's new car market, really have not found that only the first half of the 40 listed models, many people had no idea what the numbers, and if 2016 full year compared to 40 has almost reached the number of last year. In the second half of the listed models of the collection, we will be in the next week to collect. return to the Sohu, see more
editor:
---
From:
40款车型/纯电动居多 2017年新能源上市车型汇总(上)
Translate by:
Baidu Translate
.