The president of Hua Da gene has a "amazing" statement: 5-10 years can synthesize any life in chemistry.
Time:
From:AIAT
Author:atr
Views:309
in 5-10 years.
"in the next 5-10 years, we can chemically synthesize any life."
at the 2017 Shenzhen business conference, Wang Jianyu, the chairman of Huada gene, made a surprise. He said that the progress of artificial life in the future may be faster than AI, and it is not a joke.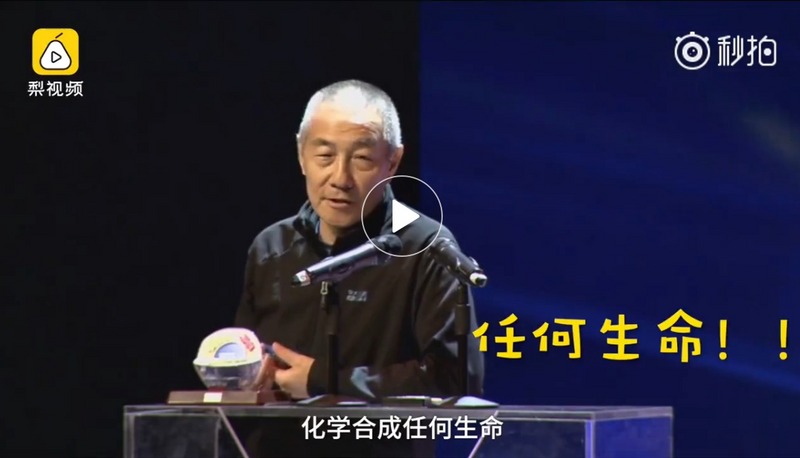 also thinks that the ethical problems, moral problems, religious problems and legal problems brought by synthetic chemical life will be greater, but whether you like it or not, it will come.
comments have been shocked by the netizens, and they have expressed their views in micro-blog. Some netizens think, "the development of biotechnology is faster than the imagination." "It's amazing that the human organs can be artificially synthesized in the future, where they are broken." However, there are also a number of netizens that questioned Wang Jian's statement too exaggerated, called "flicker, and then flicker." "This is clearly a joke, a bet?"
One part of the
is to look at the people who eat a lot of food, and play a joke "to make a girlfriend." "I'd like to book a Yui Aragaki first."
Wang Jian's speech is not the first controversial issue. Just last week when he interviewed Tencent's "finance and you" program, he openly opposed the attack of cervical cancer vaccine. He also said, "vaccine 4000 yuan, 5 years to fight once, for early detection, 50 yuan, 3 years to check once."
Wang Jian view caused the medical profession anger resentment, de Chuan investment chairman Jiang Guangce said Wang Jian ignorance, BGI shares are overvalued, buy the stock investors is very poor; PU Fang writer posted a message on the micro headlines, saying it will kill the famous doctor Wang Yuling Department of Obstetrics and Gynecology; the sound that Wang Jian does not respect science, "very angry".
The
Huada gene was established in 1999. It is a science and technology company specializing in life science, especially gene sequencing technology. In July this year, Hua Da gene landed on the gem, and the stock price was innovating repeatedly. The annual growth is approaching 950%, the highest level reaches 1200%, and the market value has also exceeded hundreds of billions of RMB.
, however, has also been seen by investors, saying that it does not have the core technology of high-tech content. Before the international financial newspaper published "A - share star" Chinese gene IPO data "lie"! The project has also been jointly opposed by more than 3000 people, and there are significant differences between the financial data of the report before and after the IPO gene. return to the Sohu, see more
editor:
---
From:
华大基因董事长又出"惊人"言论:5-10年可以化学合成任何生命
Translate by:
Baidu Translate
.