The Jedi "survival" formal service line game player official finally responded deep resentment!
Time:
From:AIAT
Author:atr
Views:238
"survival" officially Jedi service line game player finally responded deep resentment of the official
!
recently, according to the media reports, after the official version of the PC1.0 version of PUBG, the number of global sales of Jedi survival has exceeded 30 million sets. No doubt, "Jedi survival" has become the world's most popular game in the world, the players like this game are really a lot.
is quite gratifying to Bluehole, the developer of "Jedi survival," and its subsidiary, PUBG Corp.. However, there are worries pregnant! For "survival" Jedi formal service PC1.0 version, many game player is full of deep resentment. How much does it weigh? Look at the micro-blog comments below and you'll be able to know!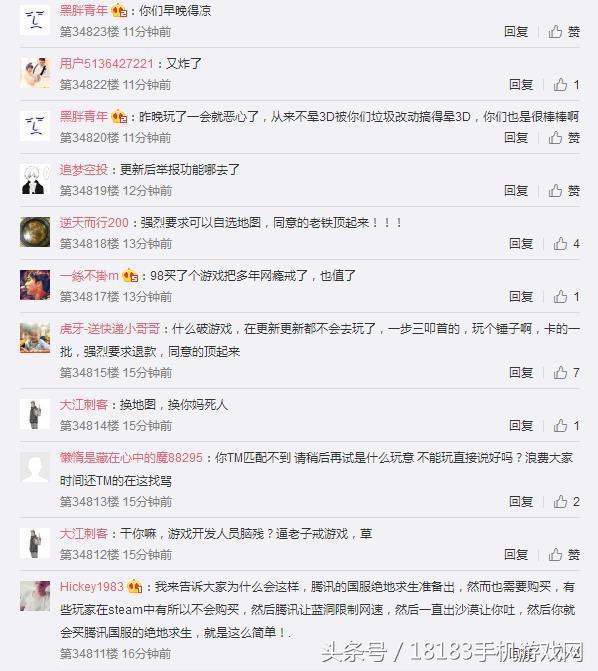 can see from the related micro-blog comments that many players are dissatisfied with the unchosen map. For the new desert map "Miramar", a lot of players don't like it. And more annoying for those players, the chance of getting into the desert map "Miramar" is really too high! "Has the ninety percent new map been adjusted?" "Why are random desert maps? Can't the map be free to choose? Do you make our money in the wrong mind? "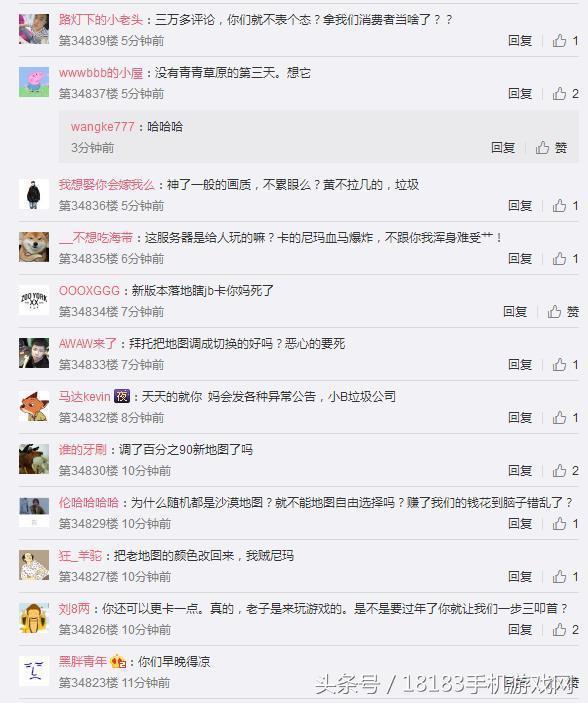 , in addition to this, players also spit out questions about the game server's carton, frying and so on. "You can still take a bit more. Really, Lao Tzu is playing games. The new year is not to let us step three kowtow?" "Four days in a row, a day of deep fry, midnight at midnight every small fry!! Otherwise, the blue hole will be deep fried, the blue hole company straight fried.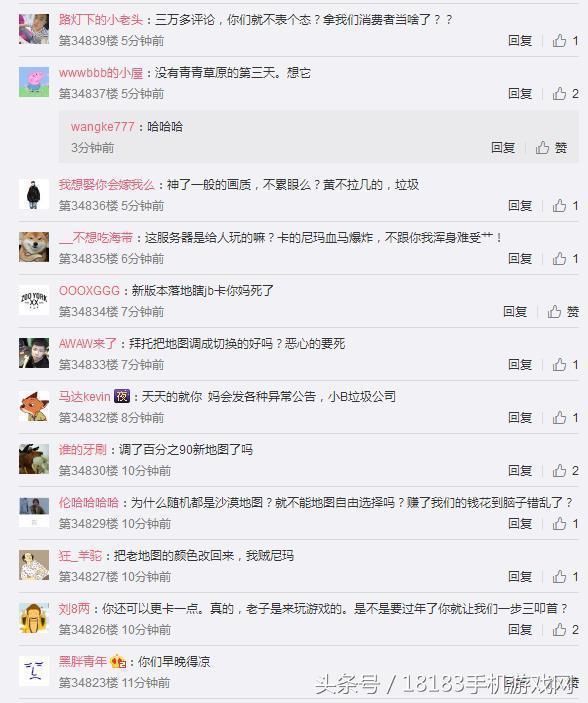 At noon on December 24th about two years
2017, thousands of people face unlimited resentment game player, "survival" Jedi official micro-blog "PUBG_STEAM" finally responded. "Map probability repair bulletin] through the player's feedback, we find that the probability of the Miramar map being selected is higher than the original value. In order to solve this exception, the development team is doing the repair. We apologize for the inconvenience. Thank you for your support and cooperation. Thank you. "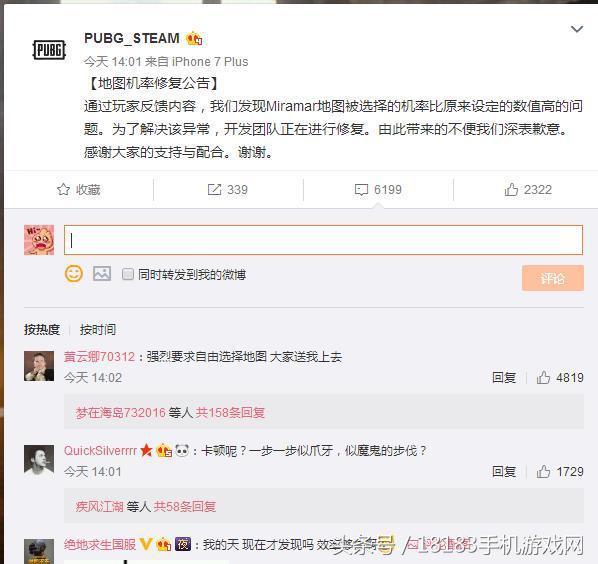 however, facing this familiar path, facing this familiar apology model, many players do not accept it, and still strongly demand that they can choose their own maps. And the player quipped, "my God, is it found now?" The efficiency is fast enough! " In addition to this, players have questioned the game carton, and directly spit out a sentence: "what about carton?" Step by step like minions, like the devil's pace?"
editor:
---
From:
《绝地求生》正式服上线后 玩家怨念深重 官方终于有了回应!
Translate by:
Baidu Translate
.