Tasty and tasty! 10 Bangkok Michelin best restaurant, must not be missed!
Time:
From:AIAT
Author:atr
Views:310
Thailand's food is always memorable, especially in Bangkok, a street snack all over the street, and every restaurant in the street will not disappoint you. In this country is famous for its delicacy parity, you don't have to spend a lot of money, you can enjoy Michelin chefs carefully produced high quality food. Today, TripAdvisor cat. Eagle take you to the streets of Bangkok, enjoy 10 discount Michelin delicacy!
1.Mr Joe Crispy Pork restaurant
's sign says "Guay", which is the signboard of Mr. Joe's restaurant. In fact, everyone came from the crisp pork chunk in the store. Crunchy crispy soft spicy noodles in broth the perfect foil, in addition, you can hardly refuse a delicious extra meat, don't forget to a dish of vinegar and a pinch of pepper fried slice is addictive condiment.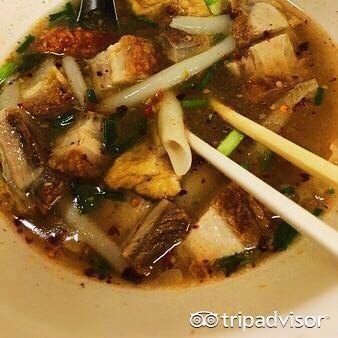 TripAdvisor cat user Astroboy39 said: "we have a large share of crisp pork, the skin is super crisp, and the meat is very good." Many local people are here to eat, they will point soup and a dish of extra crispy pork. We tried the soup, noodles is very unique, strongly recommended."
2.Baan Khanitha restaurant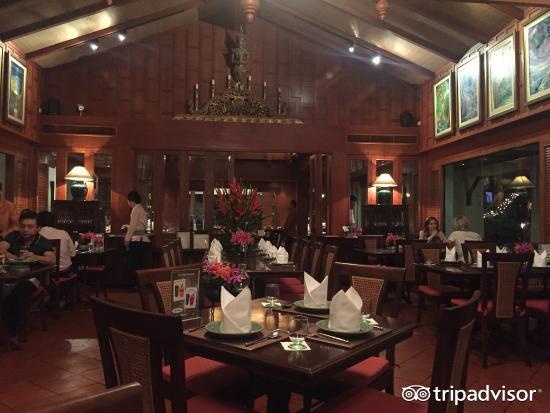 chef Tassanakajohn has been creating a creative interpretation of Thailand cuisine in his gourmet restaurant, but he did not forget his daily diet in Bangkok. He is in the park opposite the fashion section opened a family style restaurant, diners can share some curry, fresh salad, cooking, and roast beef (thai basil) or glazed Baked Lamp Chop, and these are very affordable.
TripAdvisor cat user MJCH2013 said, "I've been here for the last 15 years and never let me down. A good menu, many choices are very familiar, but usually there are some new and creative options, and the service is always friendly and quick. Near the gallery, the environment is good and the atmosphere is added. "
3.80/20 restaurant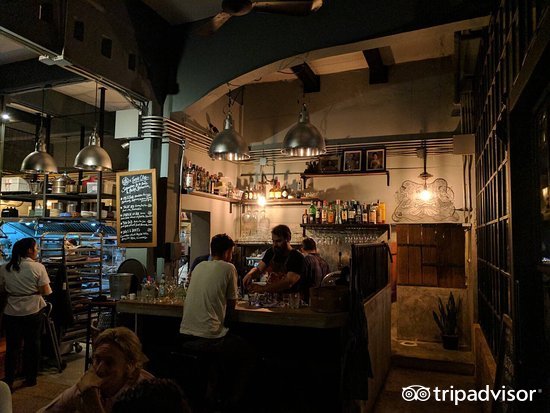 too many chefs do their own food, but in this collaborative kitchen, four young chefs have found some of the most innovative food. Bake do chili beef tartare is one of the highlights of the new menu, and tender mutton is delicious salad. An aspiring cocktail list will be Thailand liquor and sour tamarind wine, and mixed with other local aromatic compounds together.
"This restaurant is absolutely cheering," said mathanA-13, a

TripAdvisor Eagle user. It has a great restaurant concept, and the chef adds its small patterns to the classic Thai food. These plates are very small and are used for sharing. Unlike other restaurants in Bangkok, there are also selected wines and cocktails.
4.Jae Ow restaurant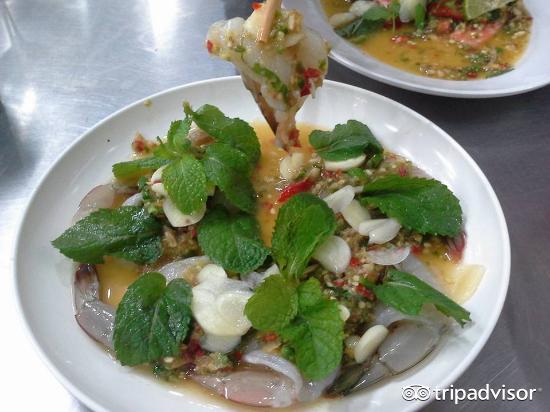 , the little restaurant, started a night student party at Chulalongkorn University. Duck dishes, fried fish, fried rice, soup and so on are must dishes. "Mama noodles" instant noodles are unusual, not like any noodles. You can choose to add the meatballs (chopped pork balls) or Taheri Ram (mixed seafood).
TripAdvisor cat way Eagle user 236llilianf said: "the price is moderate, food category, serving speed is too fast. Things are delicious, but pay attention to the famous "Mom noodles" (instant noodles) at 23:00 to start selling. "
5.Siam Wisdom Cuisine restaurant
in the star restaurant world, one of the best dishes is the three dish lunch menu in Siam. Chef Chantrawan worked in some of the hottest restaurants in London for 14 years, including Zuma, Roka, Patterson, Momo and Sketch. He returned to Thailand and was discovered by the TV program "Thailand Iron Chef". On his menu of fried soft shelled crab with fresh mango and coconut salad, and now he wants to put the sugar smoked duck breast on the menu, this is his dinner for the Michelin restaurant dishes design awards.
From:
好吃不贵!10家曼谷最好的米其林餐厅,绝不能错过!
Translate by:
Baidu Translate
.