Do not let you return to the information | through the royal dynasty
Time:
From:AIAT
Author:atr
Views:279
Dynasty
speaking of court life, you can always feel a fan of magic. The luxurious aristocratic life, the splendid building repair, the rich historical precipitation... Always fascinating. This time, you don't have to go through Fu Yi home. Your walks closer to the palace hall and feels the glory and luxury and historical customs of the western architectural culture.
"the Sun King" temple
a
of the "king of the sun" in the Louis Xiv era. is known as one of the "five beautiful palaces" in the world. We
the palace outside the classic French gardening around, a piece of lush. In the palace, the magnificent, luxurious, mirror porch and collection from all over the world show the appearance of Louis Xiv's heyday. We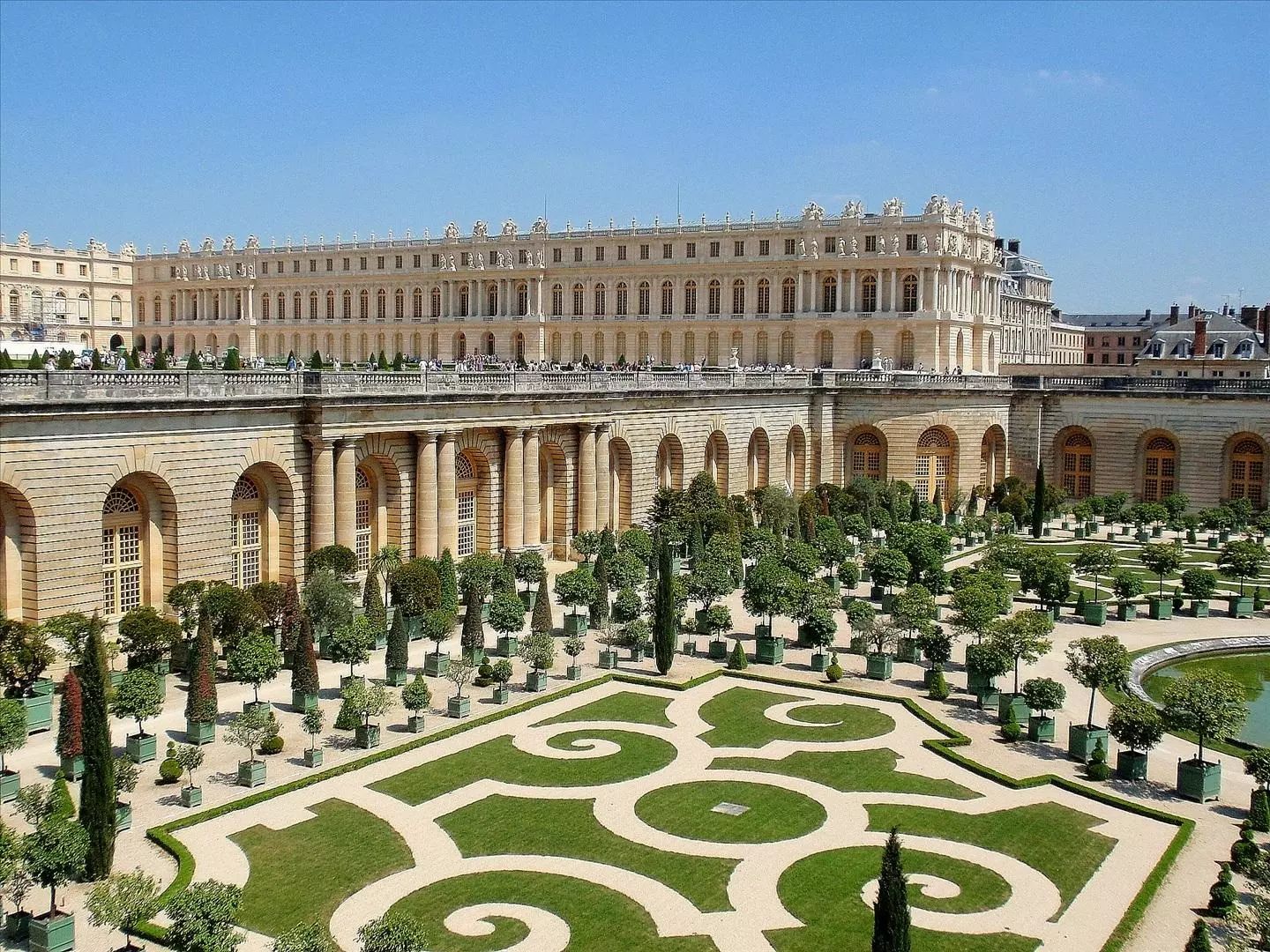 , however, in this royal art palace, a home feast is being staged. FOOKYIK Versailles rose series absorb the essence of Palace of Versailles, transmit strong palace art breath, and show the French culture and art in modern life.
1
living room Living room
".
Louis Xiv Louis sixteen to a collection of French Rococo and neoclassical style, perfect into luxury furniture profile, unique details, elegant painting, dazzling luxurious gilt, broke out unique fashion elements, given the new fashion charm for the living space, let Palace luxurious temperament shows between the lines.
2
restaurant Dining room
".
sixteen times engraved
Louis chair
Louis sixteen era armchair.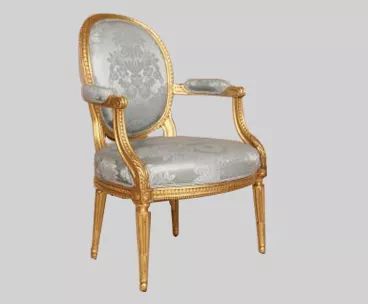 ".

sixteen inspired by the Louis style furniture, the cylindrical legs from top to bottom and tapering, often along the length direction of carve out straight or spiral ups. Black gold chair became the restaurant of the punchline, brighten the space, becomes the trend of choice, fully embodies the noble and elegant palace.

3

porch Entrance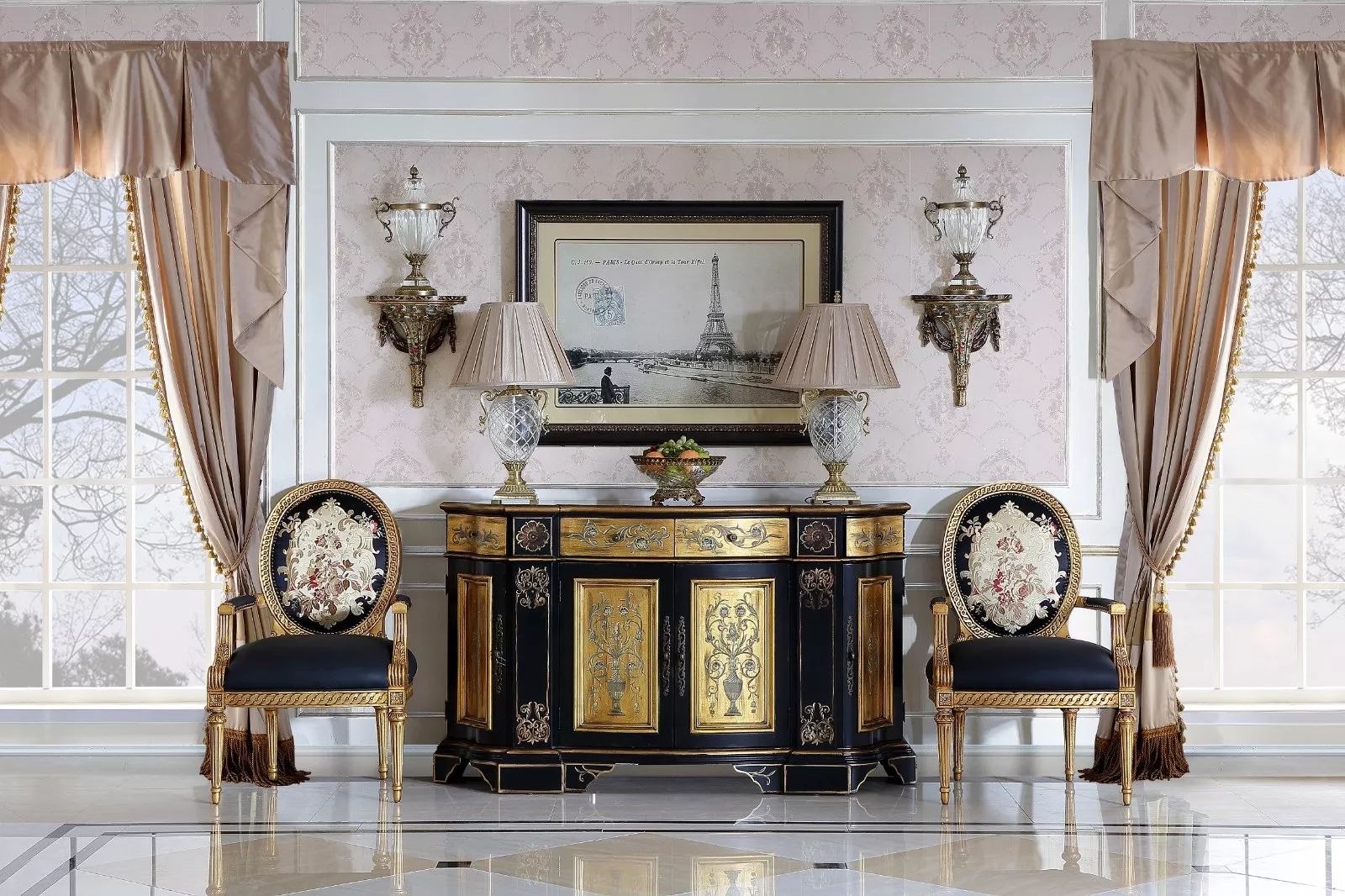 ".

> Versailles entrance cabinet

Louis sixteen Oriental style cabinet cupboard.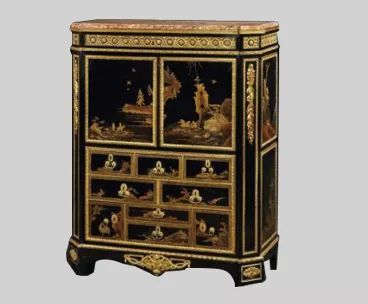 ".

another feature of the French Louis sixteen style furniture innovation is the code
---
From: 资讯 | 毋须穿越 让你重返宫廷王朝
Translate by: Baidu Translate .