IPhone X 40% single season cut Foxconn announced the suspension of recruitment followed
Time:
From:AIAT
Author:atr
Views:187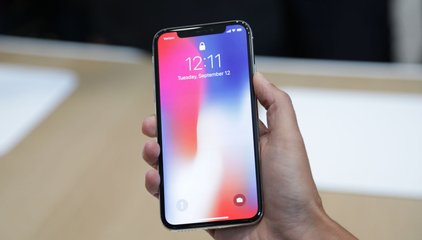 Earlier this year,
launched the 10th anniversary commemorative version of the mobile phone, iPhoneX. Because of the difficulty in production of components, the output of this phone is very limited at the initial stage of the listing, so the supply chain has to fully improve the output of iPhoneX. Fortunately, the efforts of the supply chain were not in vain. After more than a month in the market, iPhoneX was finally able to support the sale of the stock.
, however, Apple's supply chain has news today. Due to the recent slow sales of iPhone X new products, Apple's next year's first quarter sales of iPhone X will be reduced from fifty million to thirty million, with a drop of 40%.
reported that the atmosphere of iPhone sales began to fade, which has been spreading gradually in the market recently, including the transmission of tetsu to Apple's hacked A11 processor orders. The first quarter of next year, A11's investment volume is 30% lower than that of this season.
's sales target for iPhone X next year is down, and the supply chain is reluctant to comment. However, manufacturers have quietly started for action, such as the Foxconn X iPhone exclusive assembled Foxconn, under the flag of Zhengzhou, the factory announced an emergency, before the full suspension of recruitment work.
announced a comprehensive suspension of workers, Hon Hai and Foxconn did not explain the reason, the mainland's general interpretation is that the current manpower reserves are enough to meet the needs of production.
according to this situation, the price of iPhone X is bound to go further down, and the promotion efforts of the domestic third party will increase. Users who want to purchase can wait and see.
, in fact, Christmas Day New Year's double festival has always been a promotional season for American businesses. But this iPhone X is showing a weak sales trend in the US, Taiwan and Singapore. The sales of China's mainland have not been disclosed, but Japan is still suffering from a shortage of goods.
the United States "the Wall Street Journal (blog, micro-blog)" reported that the expensive flagship new iPhone X brings new sales and profit growth to the Apple Corp, but the two market research companies are expected to show that the iPhone X and other new products in the past two years, the sales of the same speed, even lower than iPhone in the peak in 2015. return to the Sohu, see more
editor:
---
From:
iPhone X下季砍单四成 富士康跟着宣布暂停招工
Translate by:
Baidu Translate
.