Science and technology, China Unicom Chinese KPS KPS signed
Time:
From:AIAT
Author:atr
Views:286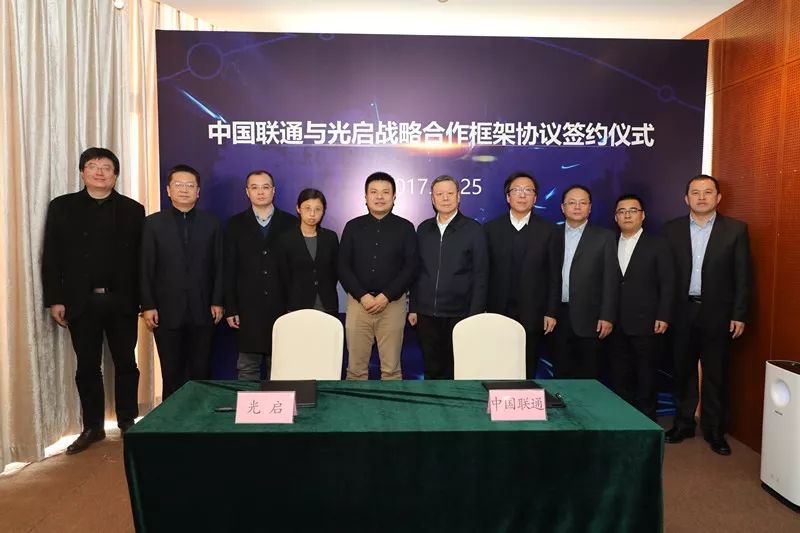 12 25, China Unicom and mixed listed companies changed strategic investors group KPS technology, KPS KPS science signed a business cooperation framework agreement. Chinese deputy general manager of China Unicom Liang Baojun, Guangqi Group Chairman Liu Ruopeng representing the two sides signed the agreement. China Unicom chairman Wang Xiaochu, KPS Science Co chief executive officer of Luan Lynn, KPS technology general manager Zhao Zhiya attended the signing ceremony.
according to the agreement, China Unicom China and KPS technology, KPS science will actively play their own technology, resources and ecological advantages, focus on common expansion, joint innovation " theme, deepen cooperation and win-win development, in-depth cooperation in the civil military integration, public security, wisdom, wisdom city traffic areas such as .
in the field of military and civilian integration , China metamaterials in , artificial intelligence, video analysis, biometrics, communications, cloud computing, big data and other areas to carry out deep into and China Unicom will KPS technology cooperation, jointly create competitive solutions, provide strong support for the construction of the transformation of information, networking, military camp wisdom etc..
in the field of public safety , China Unicom will focus on the " Chinese police technology sharing platform in-depth cooperation and KPS science, the effective combination of artificial intelligence technology, security monitoring capabilities, technical means of investigation and communication network, data center, cloud platform and large data analysis capabilities advanced and create valuable solutions, the realization of public security field more intelligent, efficient and convenient all-round service of science and technology.
China Unicom will also and KPS science mutual field of smart city strategic coordination unit, expand the depth of cooperation in the wisdom of the city planning, construction, operation, data and services, to jointly carry out the wisdom of the city's service depth operation.
Chinese in addition, China Unicom will also carry out and KPS science cooperation in the field of intelligent transportation, artificial intelligence technology, communication services and intelligent operation combine to build intelligent transportation integration for future integrated solutions, and sharing of customer resources and channels, and work together to foster the relevant market.
as a cutting-edge technology innovation group, is one of the China Unicom Group KPS vertical strategic investors into the mix change. This agreement is an important part of a series of cooperative framework agreements signed by China Unicom and the vertical field strategic investors participating in the work of mixed reform. This shows that China Unicom's mixed ownership reform measures have been further ground and deepened. "//www.sohu.com/? Strategyid=00001" target= "_blank" title= "click to enter the home Sohu" id= "backsohucom" style= "white-space: nowrap;" > return to the Sohu, see more
editor:
---
From:
中国联通与光启技术、光启科学签约
Translate by:
Baidu Translate
.