Today the Ling'an biennial welfare | old duck, twenty or thirty kinds of spices well preserved, Li Duck in Brown Sauce combination of special purchases for the Spring Festival package, the audience 5 fold!
Time:
From:AIAT
Author:atr
Views:359
in Hangzhou people's heart, but the Duck in Brown Sauce during the Spring Festival, are the special purchases for the Spring Festival.
today, we came to Huang Yi Garden Shop Qiutao Road No. 102 Li Bai restaurant. The roof at Li Bai's restaurant, here basking in a row of Duck in Brown Sauce, marinated meat attractive red Duck in Brown Sauce sun, in the sun approached, smell the rich sauce flavor.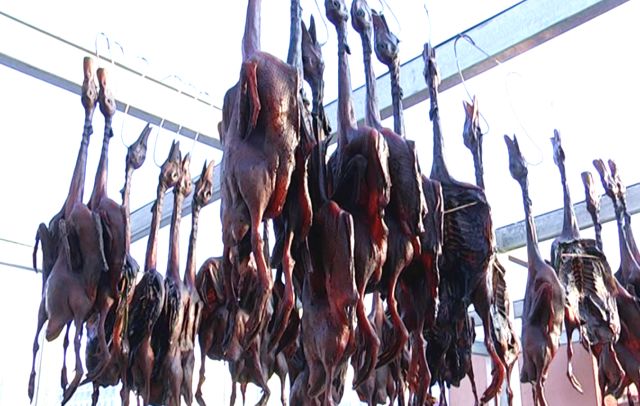 Li Bai restaurant Peng Dachu told us that in order to excellent and good taste of the pickled Zejia Duck in Brown Sauce they also visited Ling'an, several times, specifically study pickling method of the local people, and constantly improve, eventually have the taste of Li Bai with the Hangzhou private Duck in Brown Sauce.
is the selection of water preserved over the Ling'an duck, unlike other places where the ducks eat feed, ducks are eating fish eat the snails grew up, meat is good, and the choice is kept for more than two years old duck, not what smell, taste delicious steamed.
select the high quality of the duck, is the first step to make Li Bai's private Duck in Brown Sauce. Then, how to cure a Duck in Brown Sauce, step is crucial. Take the pickled sauce, it contains twenty or thirty kinds of seasonings, including fennel, anise, cardamom and Peng Dachu's own soy sauce and bean paste.
After the
duck is washed, it is soaked in such a sauce for 24 hours and then dried.
air drying time, generally speaking a little better, 3 days to 4 days or so, when the duck has a drop of oil, that is almost good.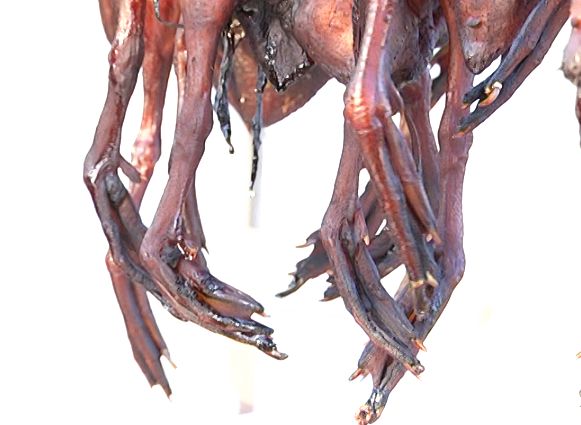 Peng chef said, dry duck is a key work, not the duck is dry so simple, even the best with the sun, only in this way can the color of Duck in Brown Sauce bright red, fragrance will come out.
Li Bai's private dining room Duck in Brown Sauce open the bag, put a little ginger, green onion, Yellow Wine steamed about an hour to enjoy.
Of course, in addition to
Duck in Brown Sauce, there are signs Liquor-Soaked Crabs Li Bai restaurant and Jinhua Liangtouwu sauce available.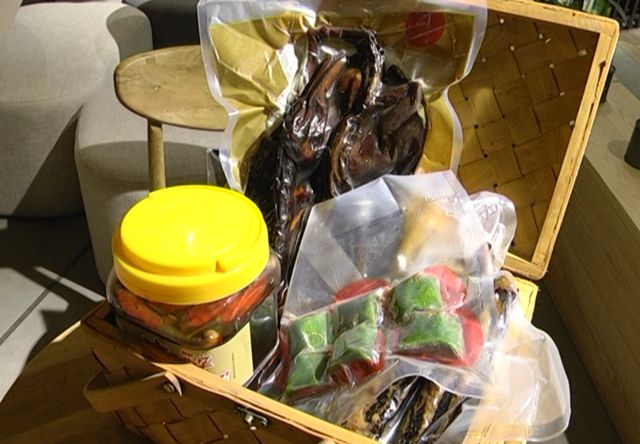 sign Liquor-Soaked Crabs choice is superior to Taihu crab, store secret sauce for 24 hours, the cans can be eaten.
Liangtouwu jiangrou, is the choice of Jinhua Liangtouwu spiced pork, soy sauce, sugar, horse sister, marinated for 24 hours, airing 5 days a.
of course, in addition to these special purchases for the Spring Festival, hairy thick meat paste Li Bai fresh, is loved by everyone.
Li Bai's Taihu crab comes from the central Taihu lake, because the center of the lake has whirlpools,
so 24 hours in the crab crawled, eats snail meat, fish grow up, green shell white belly, claw losea gold, can be said that the crab's quality is very good.
Li Bai restaurant of Huangyi hotel has special lake crab base, located in the central part of Taihu, where the two generation of crab farmers has been engaged in lake crab culture for more than 20 years.
---
From:
今日福利|选用临安两年生老鸭,二三十种调料精心腌制,李白酱鸭年货组合礼包,全场5折起!
Translate by:
Baidu Translate
.