Alipay fire to Southeast Asia, businesses in Chinese, exclaimed: we like.
Time:
From:AIAT
Author:atr
Views:322
.
/ Ni Yirong
is located in the doorway of the old Nanyang coffee shop in the "Chinese street" China town in Singapore. The cafe, founded in 2007, is famous for its unique "Singapore coffee" and all kinds of desserts. It is not only a place frequented by locals, but also a punch card for tourists.
, in order to attract business, Lin Rongnan has printed the report of "Financial old Times" on a brand. But now, he thought, with "welcome to Alipay" and the small sign of payment of two-dimensional code, seem to be able to help him get to the guests. From 11 a.m. to 5 p.m., Nanyang old coffee received more than 100 Alipay payment.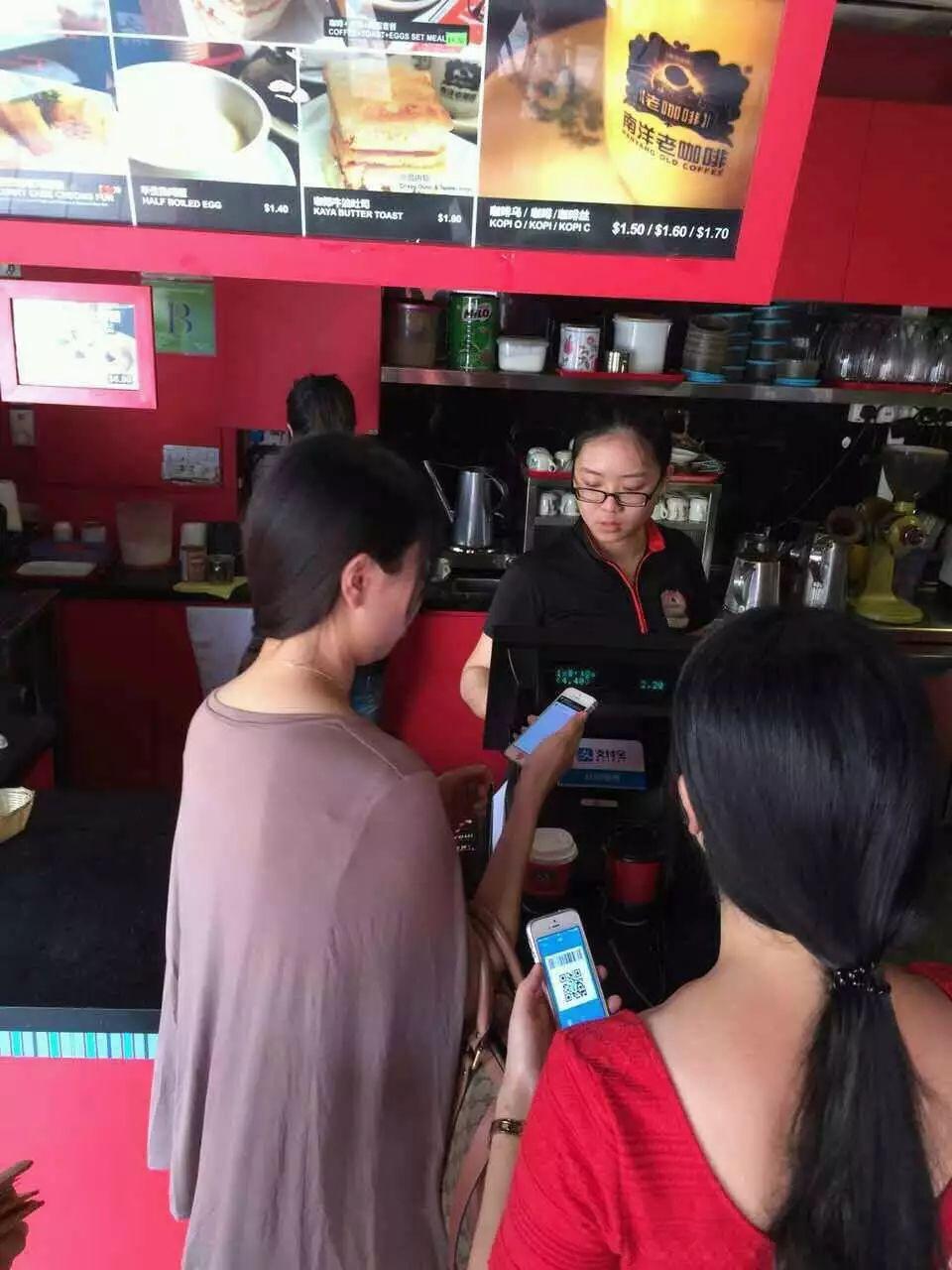 Nanyang old coffee line up with Alipay in
is not only the "Nanyang old coffee", in China Town, almost all businesses have played a "welcome to Alipay" slogan. In the double 11 on the eve of the Chinese gathering place even posted a "buy buy buy buy buy buy buy buy buy", "sell sell sell sell sell sell sell sell sell such wonderful antithetical couplet, to encourage people to use a lot of Alipay hand chop".
and other countries in Southeast Asia, to pay for the use of Alipay has increasingly become a norm. In Thailand, Malaysia, Philippines are keen on these Chinese tourist destination, "welcome to Alipay" has become an increasingly common slogan. Malaysia is located in the "Kuala Lumpur fashion heart" Parkson Shopping Center, the staff will even kindly remind consumers: "do you have a Alipay? The use of Alipay, more convenient oh!"
"China town" in a shop, the waiter wearing a Alipay promotion clothing
Alipay
Southeast Asia operations experts dream Qi said that from 2015 the first and business to talk about cooperation, go all the way today, she can feel obvious changes in Southeast Asia business on Alipay attitude. Initially, Southeast Asian businesses will use credit cards to understand the idea of Alipay, often asked the question: "how much money you give, let us do promotions in the store?" Now they realize that Alipay is not a substitute for credit card payment, bring traffic but a real for them, create added value of payment. Because eliminating the swap troubles, Alipay consumers tend to buy more things.
"in the past, people tend to buy a cup of coffee to go, but now, because you can use Alipay, many people will easily take several boxes of sweets as a souvenir." Lin Rongnan, the boss of Nanyang old coffee, said.
Singapore's first access to the Alipay business
, as the owner of a famous coffee shop, Lin Rongnan often meets some Chinese tourists, complaining that he doesn't have any new money and asks if he can accept RMB payment. Now they don't have to worry about it any more. Lin Rongnan remember, there is a China tourists, once paid $more than 300 for Alipay (equivalent to RMB 1500 yuan), bought a box of coffee, said to go back to their employees.
Nanyang old cafe owner Lin Rongnan
Alipay in Singapore partner Uniwebpay CEO Zhang Fan said today, Singapore businesses "lined up to access alipay". However, in 2015, Zhang Fan and Lin Rongnan on the first Alipay access issues, from the coffee family but Singaporeans are not of much interest. For Lin Rongnan, originally the old Nanyang coffee business is good, because the little store, the door was often lined up, why access to Alipay?
finally, Zhang Fan mentioned Ma Yun, said Alipay is a Alibaba's products, it touched Lin Rongnan. "Ma Yun can be said in Singapore. Everyone knows that TV here often plays his news, and people around me often inspire others with his words." Lin Rongnan immediately quoted Ma Yun's famous saying: "today is very cruel, tomorrow is more cruel, but the day after the good. It's a pity that most people die tomorrow night and can't see the sun the day after tomorrow. " In this way, the old Nanyang coffee was Singapore's first access to Alipay's businesses.
2015 just access Alipay, many of the old clerk Nanyang coffee on the new stuff is very strange. Sometimes, when the visitors were asked by "Alipay", Chinese not so good they will hear "food", said: "do not have enough to eat? Then you'll buy a little more! " It makes people laugh and cry. But slowly, it reflects the benefits of alipay.
Singapore is a tourist attraction
---
From:
支付宝火到东南亚,商家惊呼:在中国,我们就像乡巴佬
Translate by:
Baidu Translate
.